Notifying the Authorities
The first step is to register the death at a Registrars Office, this must be done within five days and can only be done once the Confirmatory Medical Certifiate of Cause of Death has been issued you will need the following information.
If there is no post-mortem being held, the register office will supply you with
Please note: A nominal fee will be charged for the certified copy of entry of death. Financial institutions such as Banks, Building Society's or Insurers will require offiicial copies of this document, which you can obtain when registering. It is usually cheaper to obtain them at this point and payment for such extra copies can be made by cash or cheque.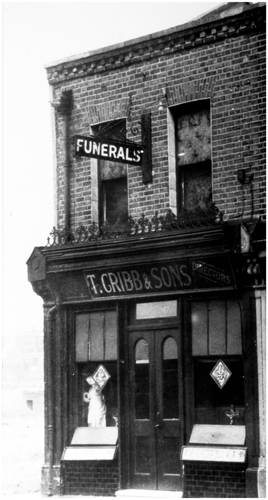 Registration Sub District Offices
Barking and Dagenham Registrar
Setting the highest standards for funeral services, facilities and care in Essex & London
At TCribb, we spend time getting to know you; respecting and honouring your loved one's final wishes. Each and every one of our Funeral Directors will be by your side to listen, advise and guide you through all your options.
Families choose us because the little details matter to us just as much as they matter to you.  We understand this is one of the most difficult times in your life, and we're here to look after you and your loved one as if you were a member of our own family.