If you were to ask anyone what a funeral director does, they will probably answer that we care for the deceased and carry out funerals and, yes, of course we do those things, but from our perspective, for a contemporary funeral director today, our role has evolved and developed into something much more than this.
At all times, we must be conscious of the fact that the funeral is an important part of the grieving process and, if dealt with correctly, can assist the family with one of the steps towards their own healing and acceptance of the situation.
Therefore, we no longer see ourselves as causing the funeral to take place alone; we see our role in the much wider context of caring for the family's needs and assisting them in the grieving process. As such, and realising there is a lack of bereavement care provision, we have looked at ways to fill this gap. We approached Dr Bill Webster, the world retnowned bereavement counsellor and specialist who, because he saw we were genuine in our wish to provide bereavement support, agreed to support and train us so that we can offer this to our families.
With his backing, we now provide training seminars for hospitals and also health professionals whose role brings them into contact with bereaved families to help them to support families at that time. We also support and sponsor bereavement social groups which help people to cope with the feelings of loneliness and isolation following a bereavement.
These groups provide social activities for people where they can relax and enjoy the company of others in a similar situation and not feel threatened by being alone. This encourages socialisation, which is another step along the journey of coping with bereavement. Support is passed on to others through the deep understanding they can give through their own experience.
Outings are also arranged, which is a great help to anyone who has suffered bereavement, as going out alone after a loss is one of the most daunting experiences. Through the friendships forged at the groups, those attending are able to gain confidence and experience social activities they may not otherwise have done.
From the feedback gained from members of the groups, we have realised that the social bereavement groups are a valuable and necessary support system and, as a result of this, we are planning for two more groups to be started in the very near future.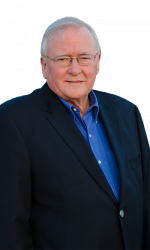 Dr Bill Webster is someone who knows about grief, not just in theory, but from a very difficult personal experience.
The Centre for the Grief Journey was established in 1992 to assist and support people in a grieving process after a significant loss and to provide meaningful resources and helps.
For more information, visit https://griefjourney.com/
Barking and Dagenham Registrar
SOBS (Survivors of Bereavement by Suicide)
Setting the highest standards for funeral services, facilities and care in Essex & London
At TCribb, we spend time getting to know you; respecting and honouring your loved one's final wishes. Each and every one of our Funeral Directors will be by your side to listen, advise and guide you through all your options.
Families choose us because the little details matter to us just as much as they matter to you.  We understand this is one of the most difficult times in your life, and we're here to look after you and your loved one as if you were a member of our own family.