We have various Cremated Remains urns on display in our offices, below there is a small selection of our most popular urns. Please contact us if you cannot find what you are looking for or if you require more information.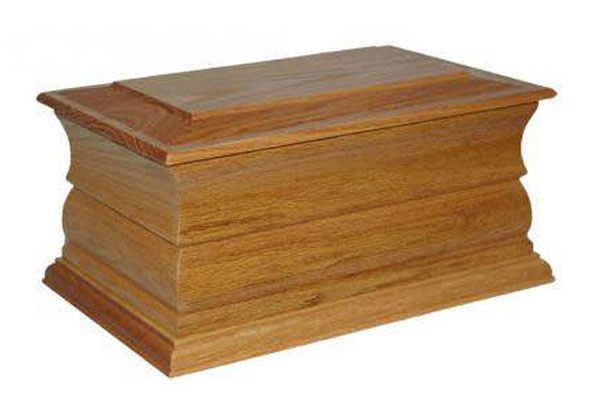 We can provide a solid oak casket in light or mahogany with an inscribed brassed plate.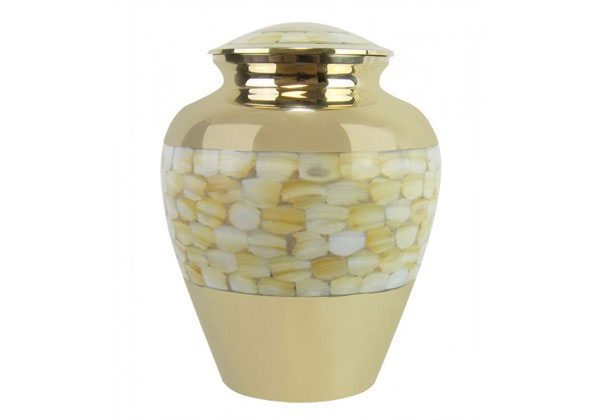 Above is a handcrafted mother of pearl urn, there are many other types of urns available, please contact us for more information.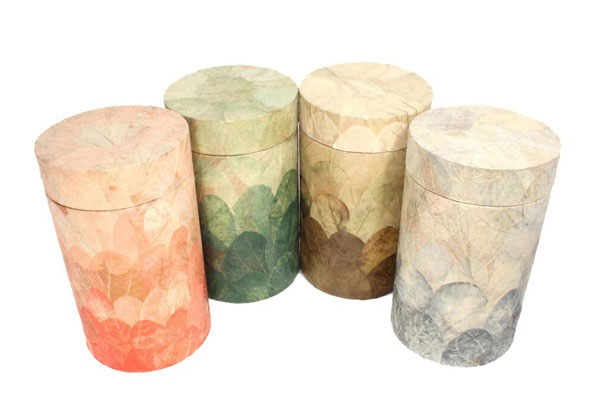 Cardboard scatter tubes are increasingly becoming more popular as a wood alternative, they come in many different designs and can be customised to make them unique and personal.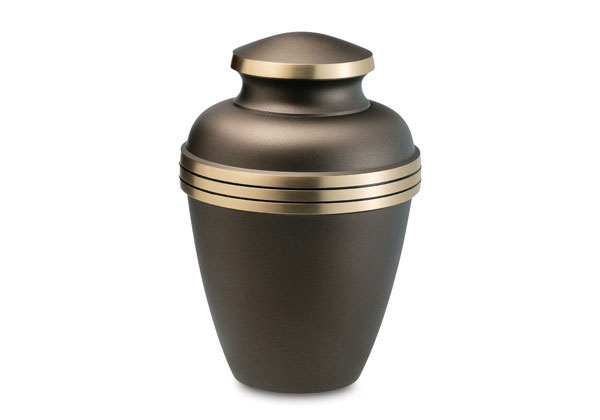 Miniature keepsake urn's are perfect when keeping a small amount of the cremated remains. There are various different shapes so that it is individual to you.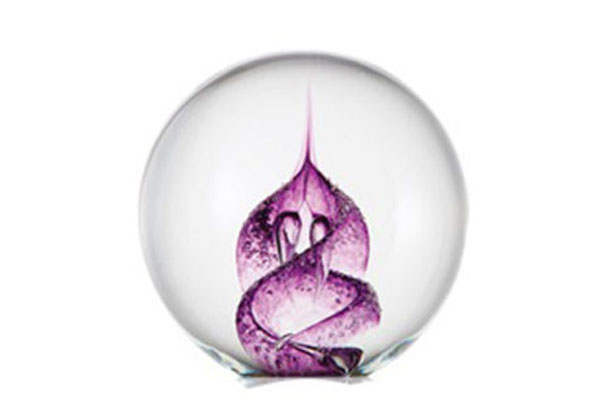 Ashes into Glass provide hand crafted jewellery, using your loved one's ashes and coloured glass crystals. The jewellery can also be engraved to personalise each piece. www.ashesintoglass.co,uk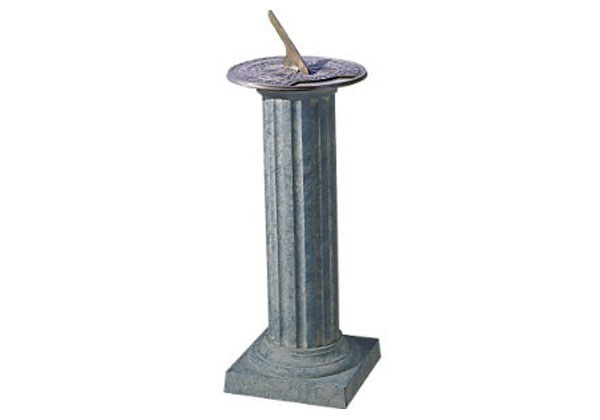 Seasons Sundial with a cast bronze face with antique finish, the sundial can be personalised with an engraving plate. Can function as a memorial or a time capsule, the base contains a compartment for cremated remains.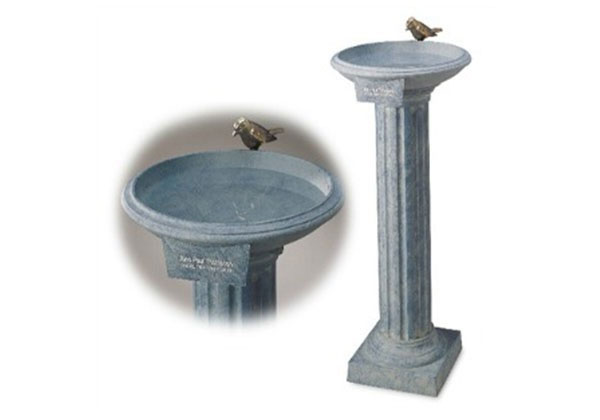 Sanctuary Birdbath in cast aluminium, hand painted with a songbird cast in brass, with personalised engraving plate. The birdbath can be used as a memorial, the base contains a compartment for Cremated Remains.
Setting the highest standards for funeral services, facilities and care in Essex & London
At TCribb, we spend time getting to know you; respecting and honouring your loved one's final wishes. Each and every one of our Funeral Directors will be by your side to listen, advise and guide you through all your options.
Families choose us because the little details matter to us just as much as they matter to you.  We understand this is one of the most difficult times in your life, and we're here to look after you and your loved one as if you were a member of our own family.