Eco-friendly coffins are becoming a popular alternative to wood over the recent years and are completely environmentally friendly. Available in many different materials such as Willow, Bamboo, Cardboard, Woolen and many more, they create an individual and special way to celebrate a loved ones life.
Below there are a small selection of the eco-friendly coffins that we supply, for more information or if you cannot see what you are looking for, please call us and speak to one of our members of staff to guide you further.
Cardboard coffins are becoming more and more popular, and are made from 100% recycled paper. They can be customised with your own design if preferred to make them more unique.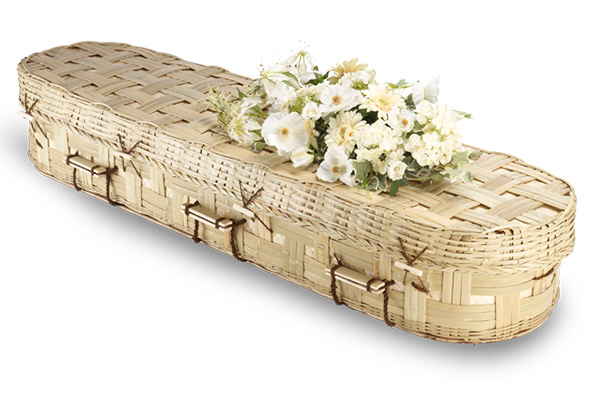 Handcrafted from Bamboo, this latticed round end coffin is 100% natural and biodegradable.
Each Willow coffin is hand woven with bespoke colour bands and handles available on request, making the coffin unique and a special tribute to a loved one.
Setting the highest standards for funeral services, facilities and care in Essex & London
At TCribb, we spend time getting to know you; respecting and honouring your loved one's final wishes. Each and every one of our Funeral Directors will be by your side to listen, advise and guide you through all your options.
Families choose us because the little details matter to us just as much as they matter to you.  We understand this is one of the most difficult times in your life, and we're here to look after you and your loved one as if you were a member of our own family.